CBD HEMP OIL
A Full Spectrum Oil 
we have done the homework and found the highest quality Hemp oil on the market today.
Check it out and then go to our shopping page and give it a try.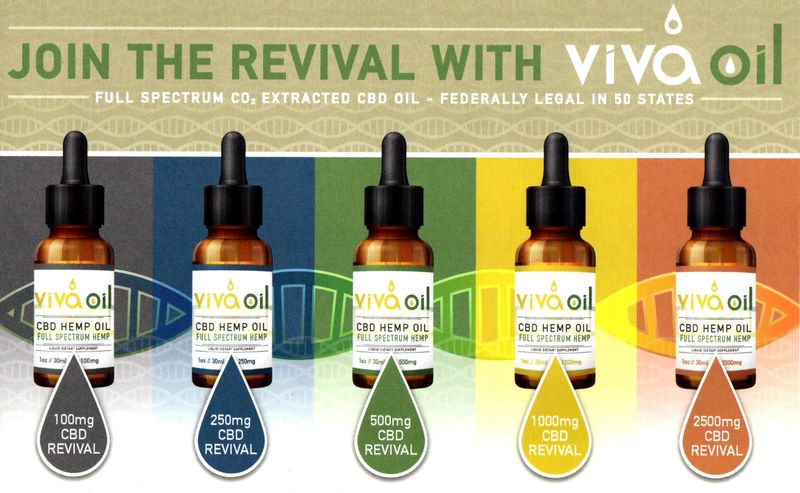 For thousands of years, people across the world have incorporated hemp's powerful anti-inflammatory and neuroprotective properties into foods as medicines.  In recent decades, research has not only confirmed hemp's therapeutic value but unlocked a host of new uses for this magnificent herb.  VivaOil can be used as a daily supplement or topically applied for targeted relief.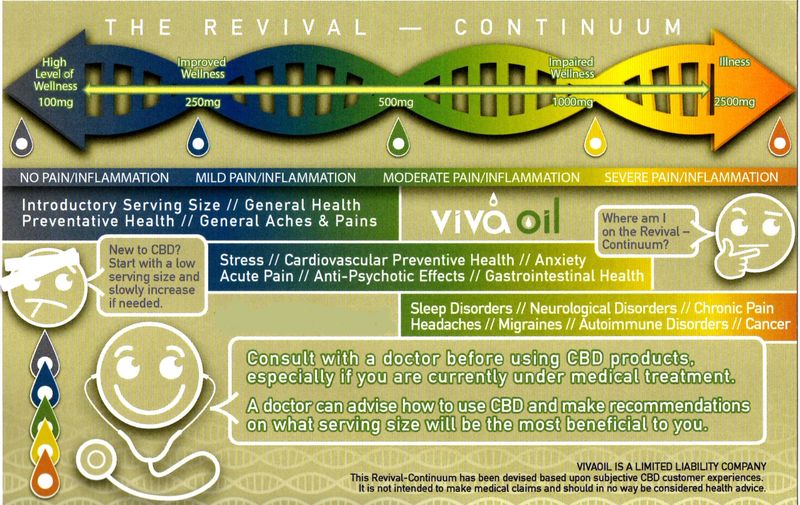 From Soil-to-Oil:
Partnered with local Colorado farmers who have bred specific strains of hemp that maximize the output of cannabinoids like cannabidiol (CBD) and terpenes such as limonene and myrcene.  Using precise supercritical CO2, our technicians use pressure, temperature and time to extract only the desired cannabinoids, flavonoids and terpenes, while leaving behind all unwanted plant materials.  This eliminates the need for any additional post-processing and leaves us with a clean, flavor-rich oil.  This method is known within the industry as the safest and most superior method of CBD extraction.  Our CBD extract is mixed with high quality MCT coconut oil.  Independent, third party lab testing is conducted to ensure that only the highest quality product carries the VivaOil name.